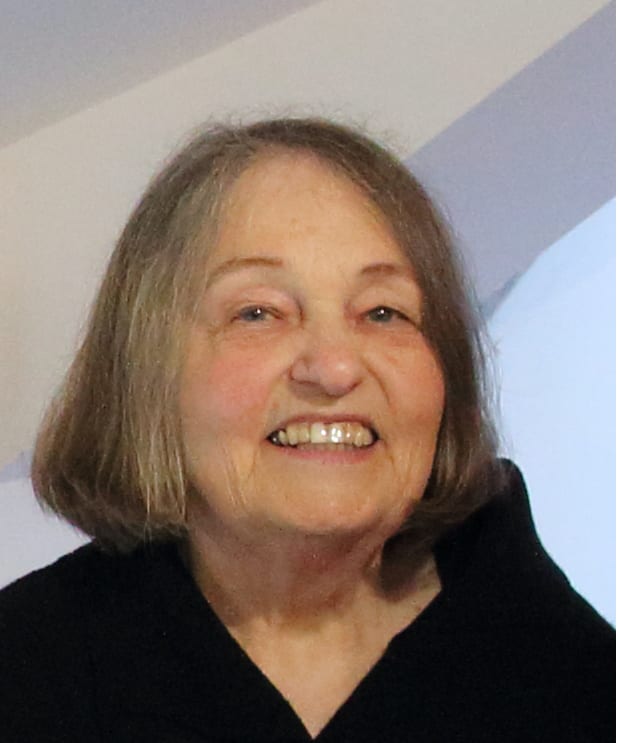 Weaving is one of the oldest traditions known to mankind as there are records of intricate weaves and structures from the earliest civilisations. Folk art and hand-loom weaving has been an integral part of the culture in West Finland, Hannah's native homeland. Indeed, Hannah remembers the strong maternal figures from her childhood being a formative influence: Celia, her aunt, grandmothers Mia and Hanna and Maria Juliana, great-grandmother, all produced hand-loom weaves. However these were created not only for aesthetic reasons but also for the more utilitarian purpose of providing textiles for household goods and clothing. The possibility of combining beauty and practicality was to become a baseline for Hannah's future development as an artist. It also enabled her to introduce innovative concepts in textile design in Switzerland, Belgium, Germany and Denmark and subsequently to the British textile industry when she arrived in England over fifty years ago.
Hannah quickly realised that if she wished to make an impact in forging her career as a weaver and textile designer she needed to harness the technology of the textile industry with the modern concepts in design she encountered as a teacher in colleges of art. Her success in producing designs that were both cost effective and beautiful led to an increasing number of contracts with manufacturing companies in the textile industry. The regular commuting became the catalyst for the eventual move from the South of England to Lancashire.
At Maiden Bridge, Hannah felt an immediate affinity with the strong shapes and colours of the landscapes because to her they provided links to the visual memories of her childhood in Finland. Her home reflects this heritage in the display of her own wall hangings, rugs and the treasured miniature weaves created for the pleasure of David and her children Ezra and Zunya alongside treasures from the folk art tradition including painted furniture, which has been an inspiration for her and her great uncle, the artist Viktor Dalbo, a renowned painter in Finland.
The ancient farmstead continues to provide Hannah with the inspiration for producing more personal work and experimenting with new techniques. She has recently started to interpret the surrounding landscapes in three-dimensional form which has enabled her to introduce detailed features such as falling and running water. The complex and time consuming process involves an initial flat weave in twelve layers which, when removed from the loom unfolds into a three-dimensional hanging sculpture. This is then displayed in a glass cylinder so that it can be appreciated in all its facets, reflecting a myriad of colours and textures.
In contrast Hannah's flat, textured weaves feature multicoloured embroidery, reminiscent of the techniques of Scandinavian folk art, but again her distinctive style is evident, this time through the addition of modern geometric patterns and vibrant colours. The viewer discovers a unity of colour and form which is enhanced through the skilful combination of natural materials: for example she combines silk and linen so that the weaves have fluidity, depending on how the light plays upon them. They have a timeless quality, drawing the eye in gradually so they become a focus for peaceful contemplation.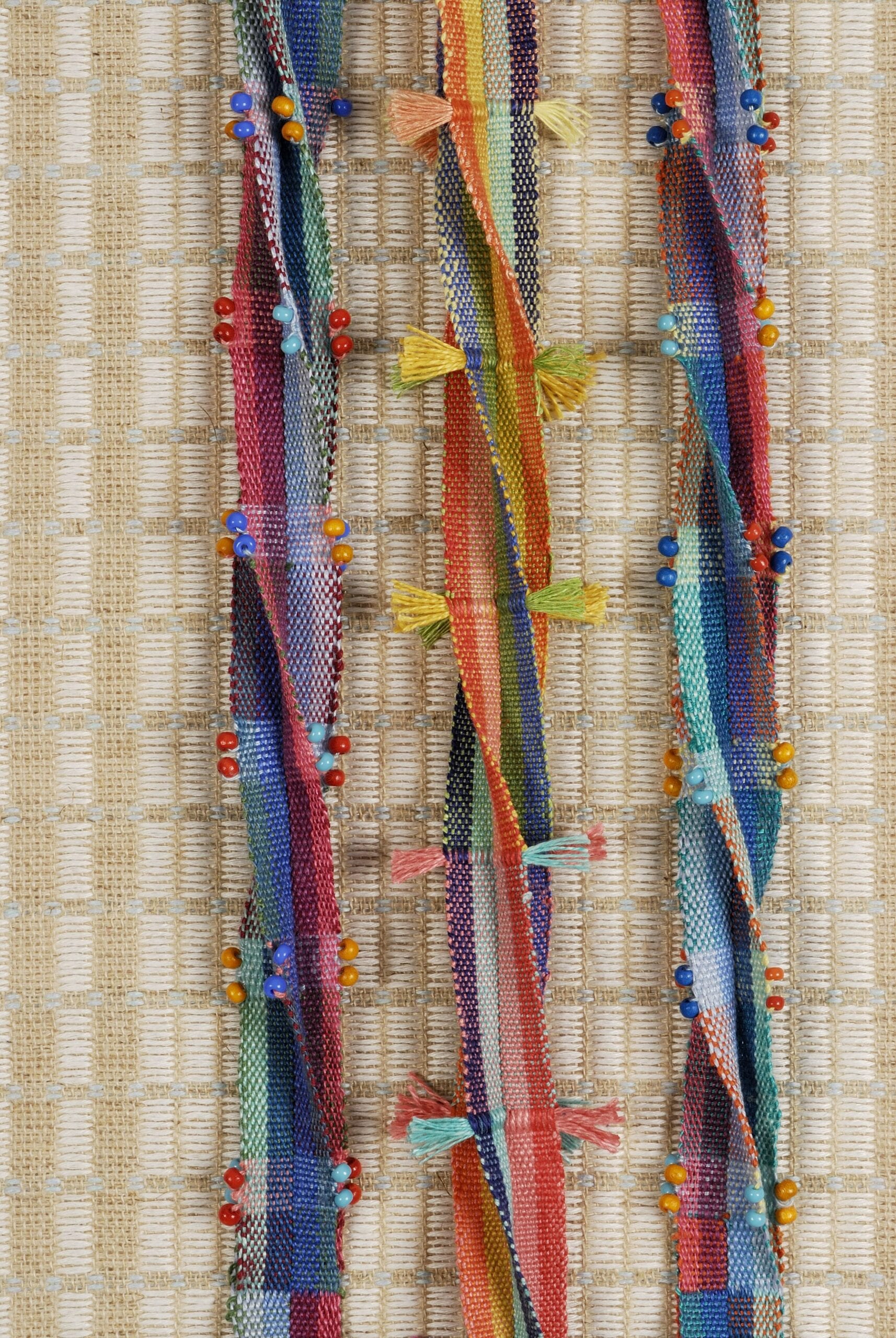 Hannah has made a significant contribution in adding new dimensions to this ancient art and her work is indeed a testament to her belief that weaving offers endless possibilities of creating "new forms of construction and visual ingenuity that makes weaving as vital and interesting a contribution to technological and visual culture as it was eight thousand years ago".
In 2016 Hannah Smeds-Davies was awarded the prestigious Silver Medal by TAITO, the Arts and Design organisation of Finland. The Cultural Attaché from the Embassy of Finland visited the Maiden Bridge exhibition and personally presented the medal to her. The ceremony was also attended by the regional MP, the Mayor of Lancaster and Lancaster City Council Officials, as well as other members of the local community.